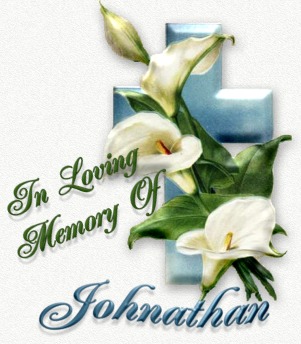 PRAYER FOR A PARENT WHOSE CHILD HAS DIED
Mysterious Lord of Life and Death,
a very part of my own life has died
in the death of my child.
My soul is weighed down with sorrow
and bears the wound of a lifelong scar.
Send to me your angel of consolation
for the pain is heavy and deep.
Come to my aid, Lord of Mercy,
for I lack the power of the holy parent,
Abraham, who was willing in obediance
to your command, to sacrifice to You
his beloved son, Isaac.
Lord God, You who are also a parent
surely knows my pain at the loss of
my beloved child, Johnathan, who has
been taken from my side by death.
Do not take my tears and sorrow
as a sign of my unbelief that all who
have died are resurrected to eternal life
in You, but, rather, see in these tears
a sign of my great love for my child.
As I held him in the embrace of love,
may You his Divine Parent, hold him
close to Your heart forever
Help me, Lord,
for I do not seek to understand the why
of this mystery of death
as much as I desire to accept it in a
holy way and to be healed and once again whole.
Support me, my Lord and God,
and wrap me in Your gentle love
as I attempt to carry this bitter cross
as Your son, Jesus carried the cross,
which You gave to Him.
Amen
This prayer was sent to me
by Johnathan's Gramma Carole

Who You'd Be Today

Sunny days seem to hurt the most
I wear the pain like a heavy coat
I feel you everywhere I go

I see your smile
I see your face
I hear you laughing in the rain
I still can't believe you're gone

chorus:
It ain't fair
You died too young
Like a story that had just begun
But death tore the pages all away
God knows how I miss you
All the hell that I've been through
Just knowing no one could take your place
Sometimes I wonder
Who you'd be today

Would you see the world
Would you chase your dreams
Settle down with a family
I wonder what would you name your babies
Somedays the sky's so blue
I feel like I can talk to you
I know it might sound crazy

chorus:
It ain't fair
You died too young
Like a story that had just begun
But death tore the pages all away
God knows how I miss you
All the hell that I've been through
Just knowing no one could take your place
Sometimes I wonder
Who you'd be today

Today, today, todayyyyy
Today, today, todayyyyy

Sunny days seem to hurt the most
I wear the pain like a heavy coat
The only thing that gives me hope
Is I know, I'll see you again someday

Someday, somedayyyy

by Kenny Chesney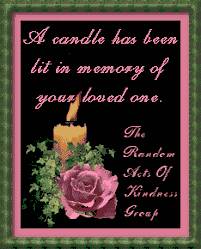 A beautiful Memorial page
made for Johnathan
by Patricia Kusila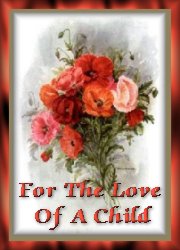 Copyright
Deb
1998 - 2015

Free JavaScripts provided
by The JavaScript Source