?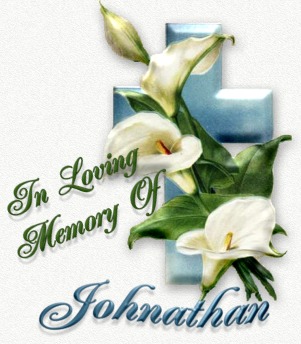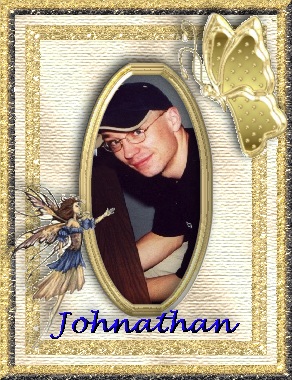 well today i am not writing you with good news.
november 17, at 9:29 p.m., my brother was pronounced
dead from a self inflicted gunshot wound to the head.
he was 17. he had a girlfriend that loved him, a
family that loved and adored him, a sister who
worshiped the ground he walked on, and many friends
who loved and cared about him deeply. he gave
absolutely no signs, nothing to indicate that he
was in pain, or even hurting in the smallest way.
the persona he put on had us all fooled. he was happy,
working, and partying like normal. the last time I
talked to him, he was partying with a friend who
was moving to nevada, six days before thanksgiving.
thirteen days before my 21st. birthday, one month
and eight days before Christmas, one month and twenty-two
days before his 18th birthday. why, on God's green earth,
could anybody get to this point, and not let anybody know there were problems
please keep in touch with me, life is to short and fragile to not keep in touch.
shauna
JOHNATHAN MARSHALL BURNS
JANUARY 8, 1983
NOVEMBER 17, 2000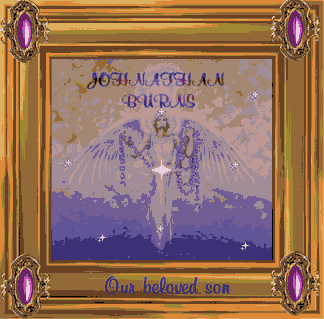 PDLady . .
Thank you so much . .
This is so beautiful!
Art used by permission
by Pat Marvenko Smith, copyright 1992.
Click here to visit her
"Revelation Illustrated" site.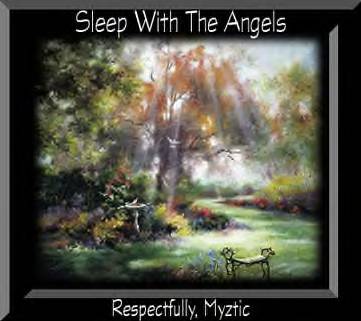 Thank you Myztic


© Deb
1998 - 2015

Free JavaScripts provided
by The JavaScript Source