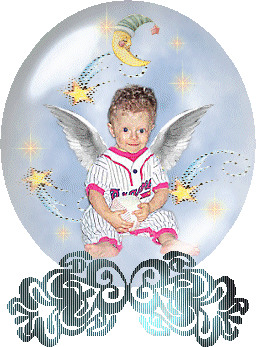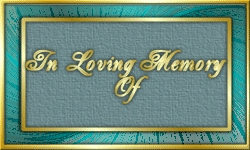 Valentine
(Lyrics to background music)
If there were no words
No way to speak
I would still hear you
If there were no tears
No way to feel inside
I'd still feel for you
And even if the sun refused to shine
Even if romance ran out of rhyme
You would still have my heart until the end of time
You're all I need, my love, my Valentine
All of my life
I have been waiting for
All you give to me
You've opened my eyes
And showed me how to love unselfishly
I've dreamed of this a thousand times before
But in my dreams I couldn't love you more
I will give you my heart
Until the end of time...
You're all I need, my love, my Valentine
And even if the sun refused to shine
Even if romance ran out of rhyme
You would still have my heart until the end of time
'Cause all I need is you, my Valentine
You're all I need, my love, my Valentine
© Martina McBride
(Jim Brickman/Jack Kugell)


A Band of Angels Carry You
by Kaye Des'Ormeaux
Since this sad day has arrived,
I pray you find a way to survive.
And I truly pray the Angels carry you;
Somehow help you see it through.
You know there are oh too many mothers
who have survived a day such as no other.
Oh, they will take you by the hand;
Lifting you up right where you stand.
So, know that as your heart constantly aches,
Trent walks with you each step you take.
And, he has a band of Angels helping today
to carry you through & along this pathway.
Love to you,
Kaye Des'Ormeaux
Written January 30, 2003
For Cindy in loving memory of Trent
All rights reserved




© Deb
1998 - 2015


Graphics and
Memorial Plaque
by © Rose Mary